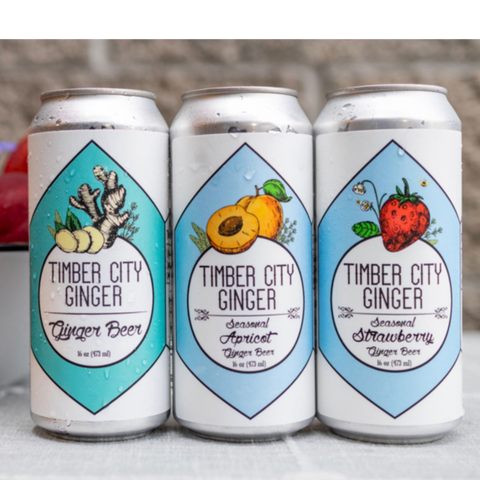 *NEW* Blackberry Ginger Brew (NA) - Timber City Ginger Beer
Blackberry Ginger Brew is a non alcoholic option that mixes local blackberries into the brewing of the original ginger beer for a fun, tasty seasonal varietal! Refrigerate upon delivery.  

Another exciting feature for us is our partnership with Timber City Ginger Beer! Located in South Park, their lineup is a tasty rotation of both non-alcoholic and alcoholic ginger beers & seltzers.