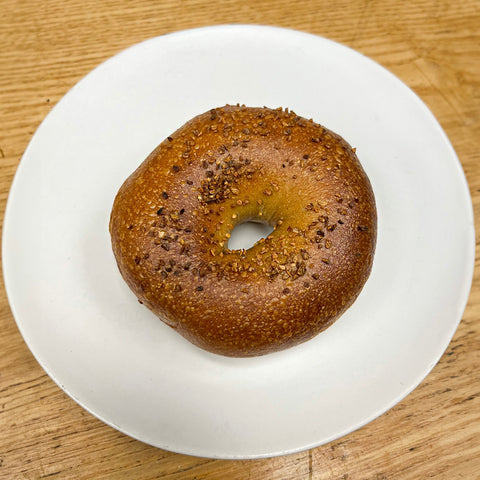 *NEW* Apple Bagel (rotating flavor) - Zylberschtein's Bakery
Zylberschtein's offers a monthly rotating flavor of bagel, and September is Apple! The bagels are boiled in malt water to create that classic bagel chew, and tender apples dot the dough with little morsels of Fall! 
Hand rolled by Zylberschtein's Bakery in the Pinehurst neighborhood in Seattle, these bagels are made from a sourdough starter and local grown milled flour from Cairnsprings Mill in Bellingham and Small's Family Farm in Walla Walla.