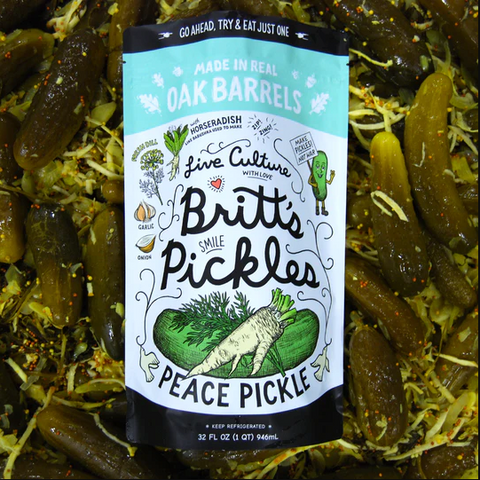 Britt's Peace Pickles
Introducing Britt's Peace Pickles - The Peace Pickle was inspired by a traditional Russian recipe that uses horseradish root to add richness and just a touch of heat for a unique flavor! Handcrafted in oak barrels in Whidbey Island, WA. 
Experience pickles like never before, made with local ingredients for a delicious, one-of-a-kind taste you won't find anywhere else.