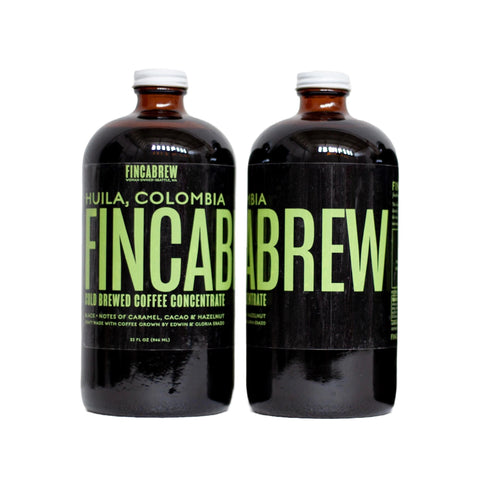 Cold Brew Concentrate - 32 oz.
We're super excited to introduce Finca's Cold Brew Concentrate (same as the espresso doppio you all know and love)! Makes 8 cups of coffee. 
A velvety smooth blend of coffee, cacao, caramel, and hazelnut. Enjoy as is, straight or diluted with your favorite mix-in. 
Made with 100% specialty arabica coffee grown by Edwin & Gloria Erazo of Finca La Esperanza in Huila, Colombia.