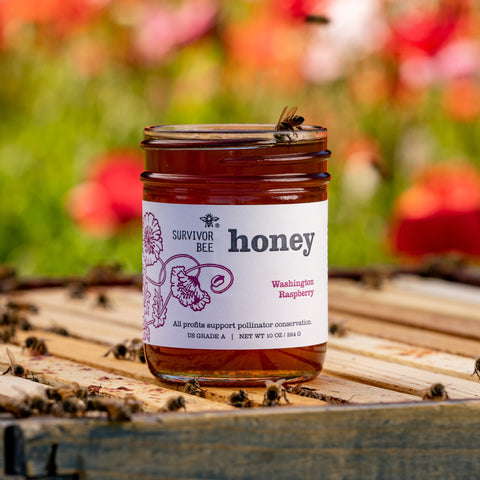 Survivor Bee - Raspberry Honey
Survivor Bee, formerly known as Urban Bee, has introduced a new "social benefit" line of honey, in collaboration with trusted area beekeepers. All proceeds from their "varietals" line will be dedicated to their pollinator conservation efforts. The program includes habitat restoration in conjunction with the non-profit, The Common Acre, and their own innovative education program that will launch this winter.
To our knowledge, this is the most substantial donation of proceeds from any honey on the market.