Give the Gift of Maven Meals
Whether a loved one has just welcomed a new baby, is recovering from an injury, lives far away & needs help making nutritious meals or just because you're awesome & they deserve it, the gift of handcrafted meals is perfect for any occasion!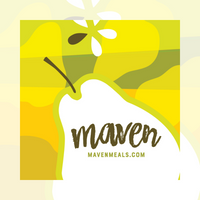 Check your zipcode
Not Yet Available
Sorry we don't delivery to your area (yet!)
Get in touch to be added to our list of upcoming areas!
Hey there ! Yep, we deliver to on s!