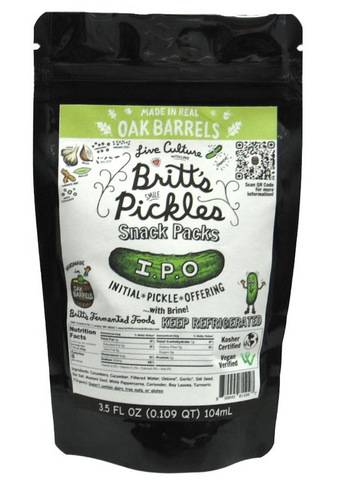 IPO Pickle Snack Pack
Introducing the new IPO Pickle Snack Pack from Britt's fermented foods! Handcrafted on Whidbey Island, WA, this snack pack contains delicious pickles that are perfect for lunch or a light snack. Handmade in oak barrels with turmeric root, coriander, mustard seed and sweet onion.
Take the joy of fermentation with you everywhere with Britt's Pickle Snack Packs!