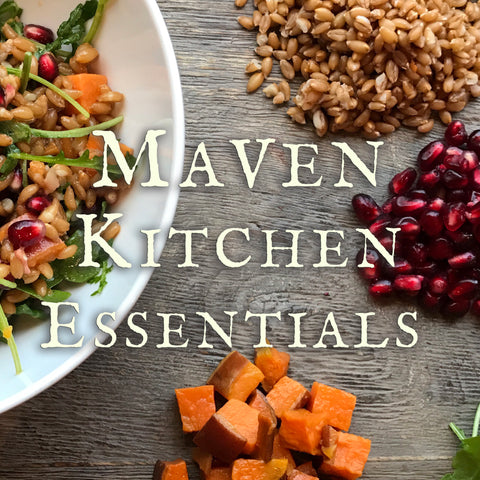 Maven Kitchen Essentials
We're excited to share our E-Cookbook!
The Maven, Heidi Finley, is sharing recipes for several of Maven Meal's most popular dishes. Learn how to make our famous granola, grilled chicken sweet potato salad and even the paleo muffins!
Note: This product will be emailed upon order completion. You may choose either pick up or delivery to proceed to checkout.