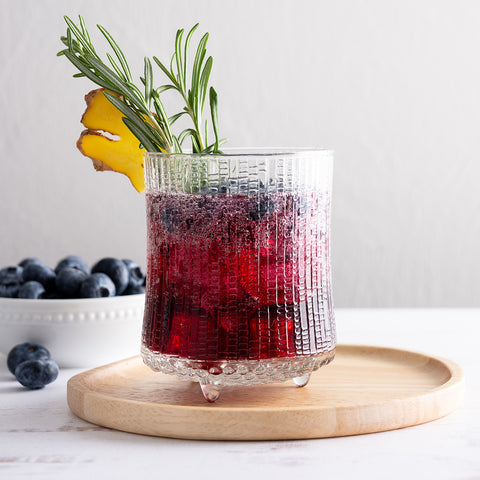 Blueberry Ginger Smash Mocktail
Introducing Maven Mocktails! Our tasty, bubbly, and refreshing Blueberry Ginger Smash & it's guaranteed to add some pizazz to your next meal or happy hour!
Sweet blueberries are steeped in maple syrup & lime, with notes of fresh rosemary & ginger. Served with an effervescent ginger beer on the side so you'll have everything you need. OR! Make it a cocktail by adding your favorite spirit - we love Bourbon with this one!  Each bottle of Blueberry Smash makes 4 drinks.