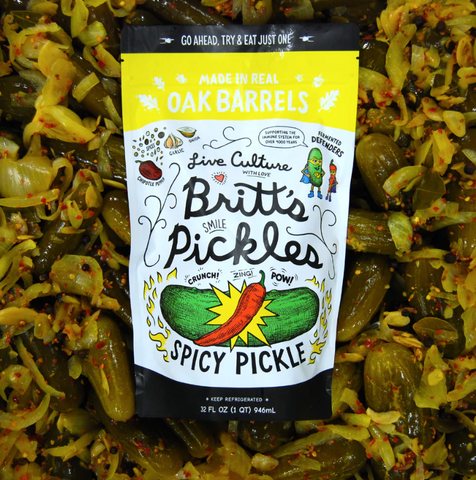 Britt's Spicy Pickles
Introducing Britt's Spicy Pickles - freshly crafted using chili flakes, chipotle, garlic and oak-fermented for a unique flavor with the right amount of spice! Handcrafted in Whidbey Island, WA. 
Experience pickles like never before, made with local ingredients for a delicious, one-of-a-kind taste you won't find anywhere else.