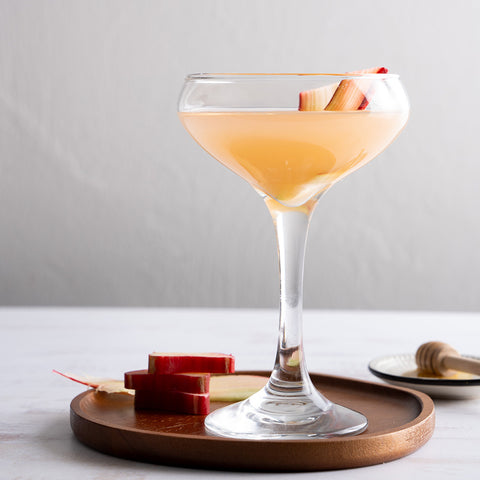 Honey Rhubarb Bees Knees Mocktail
Introducing Maven Mocktails! This Honey Rhubarb Bees Knees concoction is ready to amp up your drink game! 
Tart rhubarb is steeped in a honey & buttermint tea mixture that has notes of peppermint & vanilla. Served with a sparkling, plain La Croix on the side so you'll have everything you need. OR! Make it a cocktail by adding your favorite spirit - we love Gin with this one!  Each bottle of Rhubarb Honey Bees Knees makes 4 drinks.